Marketplace
Malt
Connects companies (from Fortune 500 to SMEs) with the best freelancers
Malt connects businesses with freelancers, finding the perfect match for every project. They help both parties manage their administrative, legal, and payment processes in a safe and secure way.
Founded by Vincent Huguet (CEO) and Hugo Lassiège (CTO) in 2013, Malt has gained the trust of more than 170,000 freelancers and 90,000 clients so far (85% of the CAC 40 in France), thus becoming the leading marketplace for digital talent. 
Recognized as one of the best startups to work for by LinkedIn, the company currently counts 200 Malters who share values of care, ambition, joy, and autonomy. Malt's offices are based in Paris, Lyon, Madrid, Munich, and Berlin.
In 2020, Alexandre Fretti, former managing director at Webhelp, joined the company as managing director to accompany its hypergrowth in France and Europe.
Back to portfolio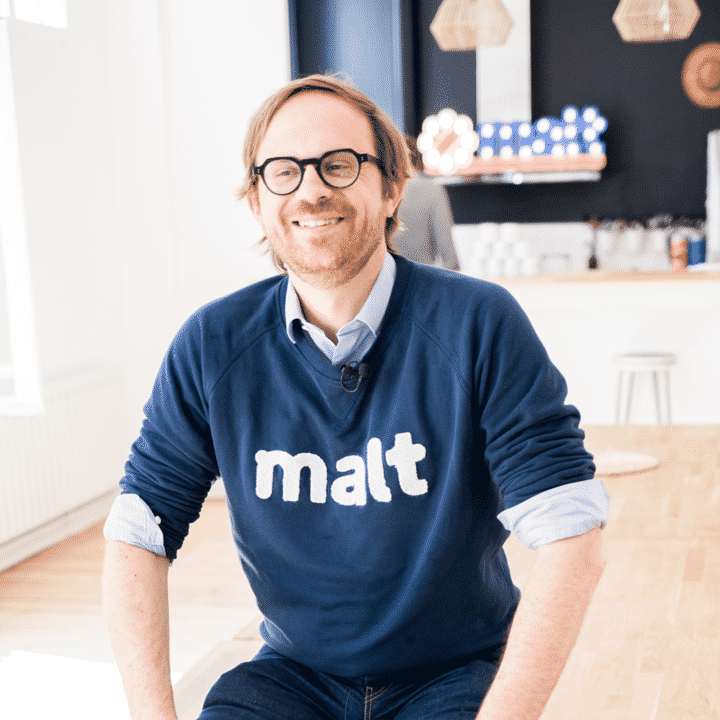 Partners involved